Holland Solutions
Limited
We provide professional LED Horticultural LED lighting and control solutions.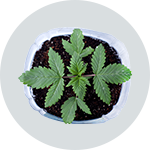 About Company
Holland Solutions Limited

Growing Solutions
Horti.LED, Agri.LED and Comm.LED, are trade names of HOLLAND SOLUTIONS Limited... HOLLAND SOLUTIONS Limited specializes in Horticultural LED lighting, environmental, energy efficient and electricity saving innovations and technology for horticultural applications.
Learn More
We Are a Professional Company with expertise in Horticulture and Automation LED solutions.
Contact Us
who we are
We are a Wellington New Zealand based Horticultural LED lighting solutions provider.
LED is a energy efficient lighting technology, with a focus on NEW & replacement fixtures and lamps for Horticultural applications and solutions. We have several LED lighting & control solution for professional Horticultural applications.
Are you an electrician, PLEASE contact us to ask for our products.
We are EECA Registered Technology Supplier.
New Automation Solutions
Horticulture LED Solutions
New Additional Solutions
We now offer next to our LED Horti. lights solutions Light automation (based on DLI Control), wireless Sensors Temp./Hum. Co2, PAR & supporting Alu.table setups… Ask us for more information.